Factory resetting any Atomos CONNECT device that was previously paired with Atomos Cloud Studio will reset the three words used for pairing, as well as resetting the device's network configuration.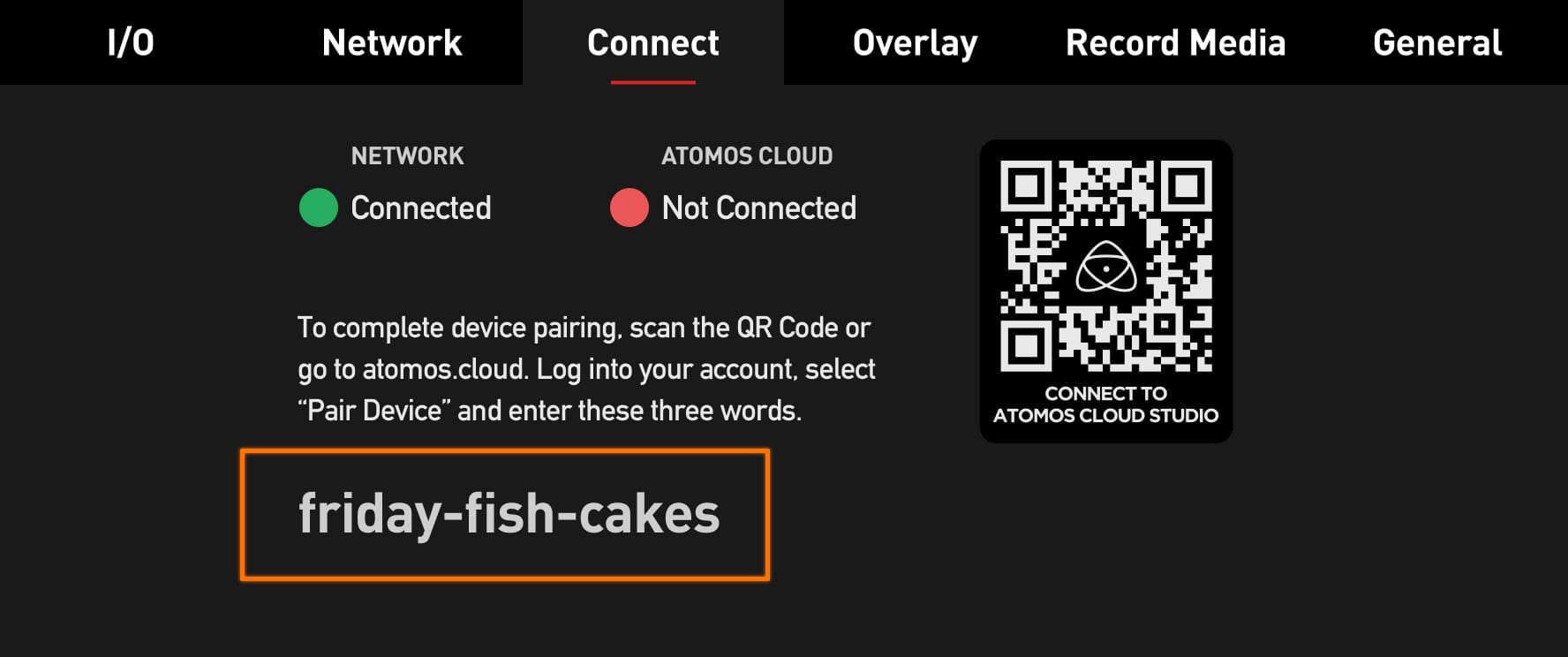 So before you perform a reset, you will need to unpair your ZATO CONNECT, SHOGUN CONNECT, or Ninja V/V+ (with ATOMOS CONNECT attached) from your Atomos Cloud Studio account. To do this, log into your account via atomos.cloud, and click on the three dots in the top right corner of your device's entry. A dropdown menu will open, allowing you to unpair your device. Once you press unpair device, you will need to confirm your selection once more in another popup menu.

Once your CONNECT device is successfully unpaired, navigate to either the "About Device" (ZATO CONNECT) or "Info" (SHOGUN CONNECT or Ninja V/V+ with ATOMOS CONNECT) and press the Reset button.