Open Zoom.
Press the Settings Icon in the top right to bring up the Zoom Settings.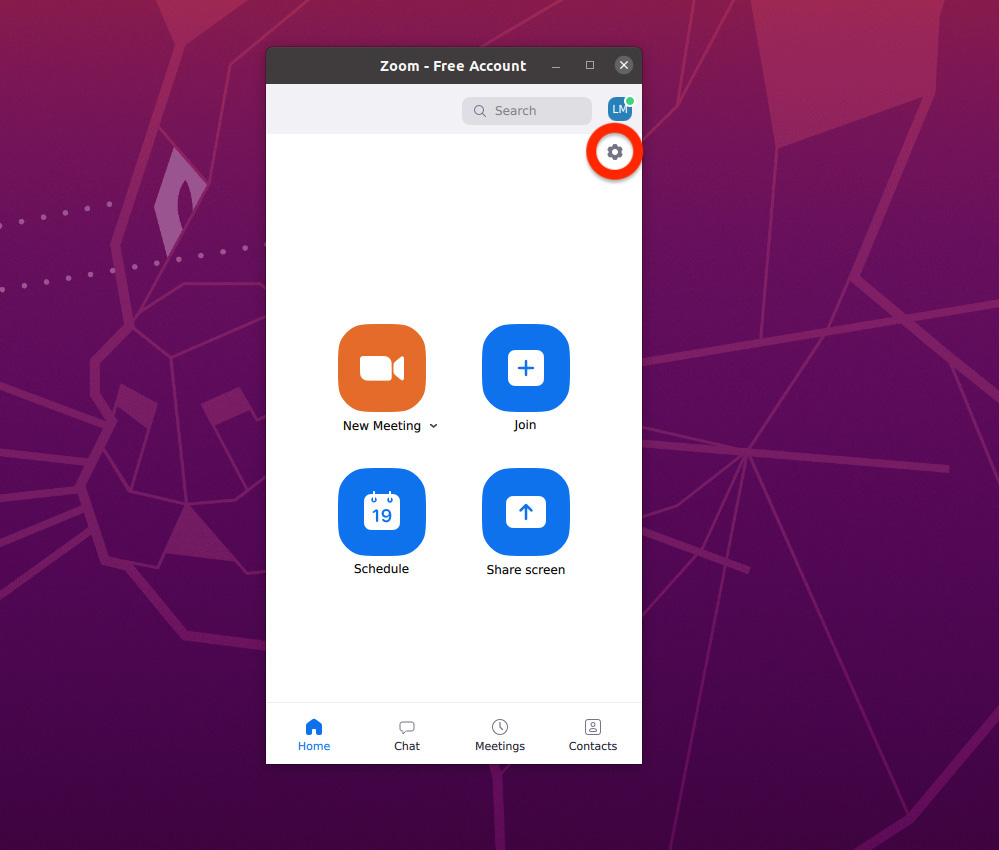 Within the Settings, navigate to the Video Menu. In there, select AtomX CAST from the dropdown as your camera. We also recommend ticking the Original ratio and HD checkboxes.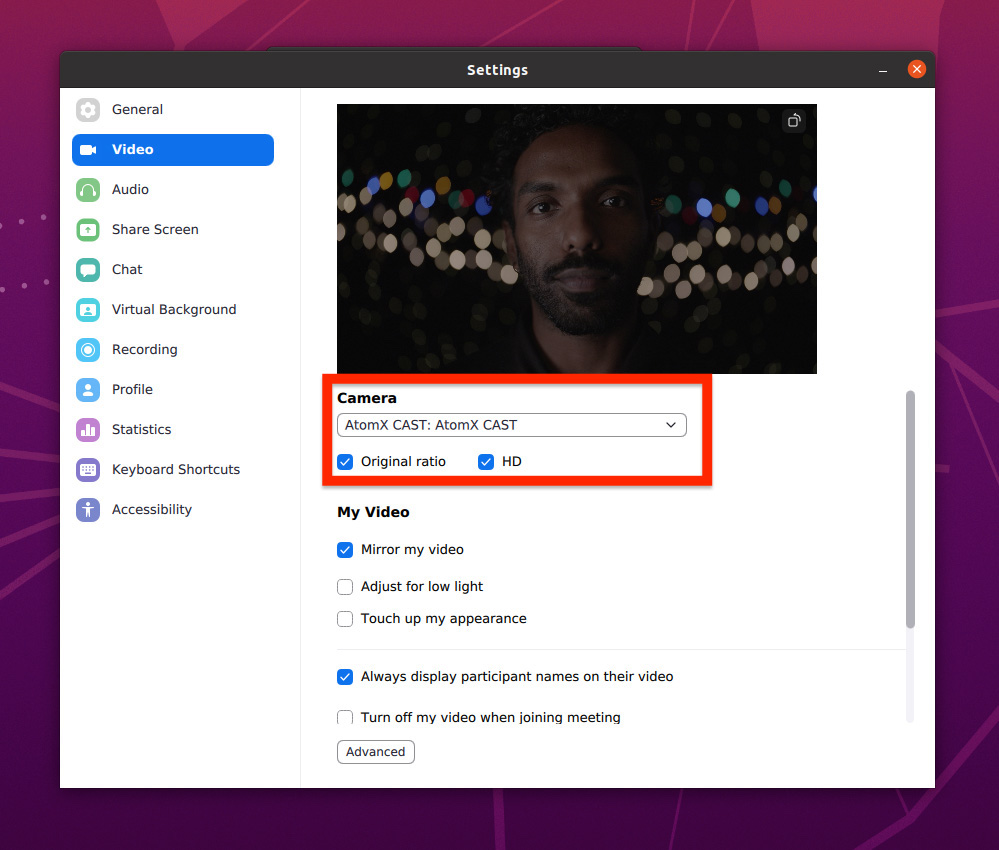 If you plan on using your CAST's audio in your call, go to the Audio Tab and select AtomX CAST from the Microphone dropdown.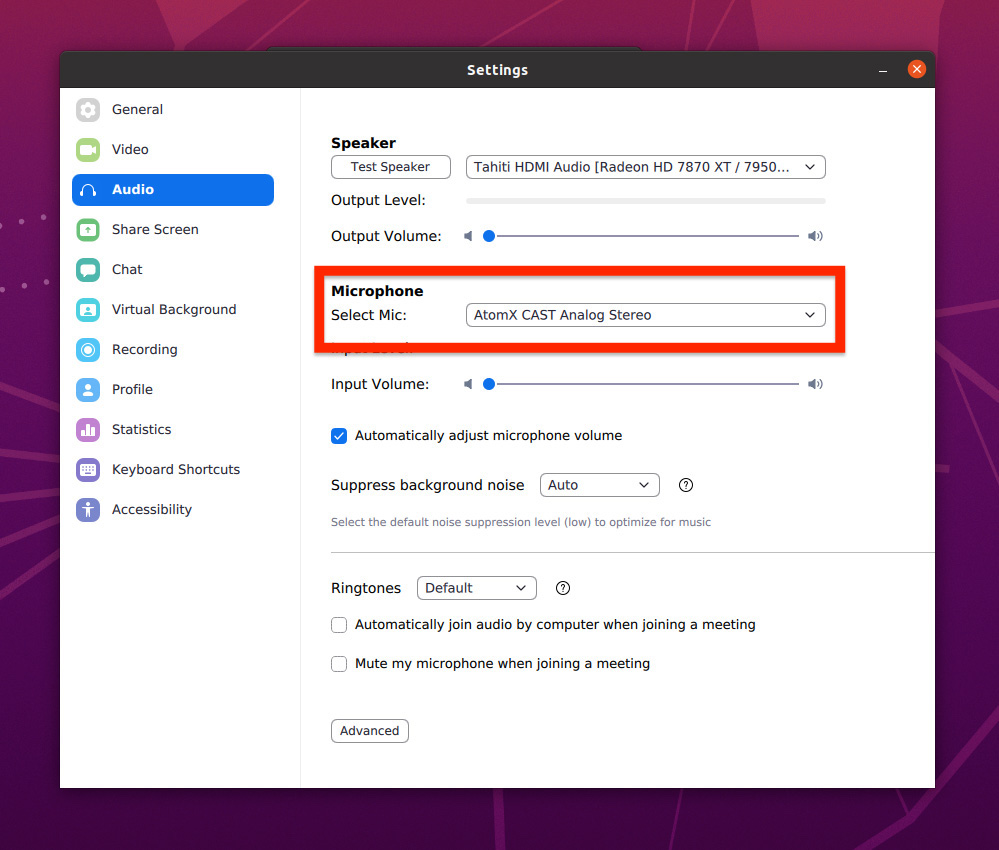 We also recommend disabling the Automatically adjust microphone volume option.