Before you can power on the ZATO CONNECT, you first need to attach a power source to it. This could either be an NP-F/L-Series battery, or a USB PD power bank or power adapter.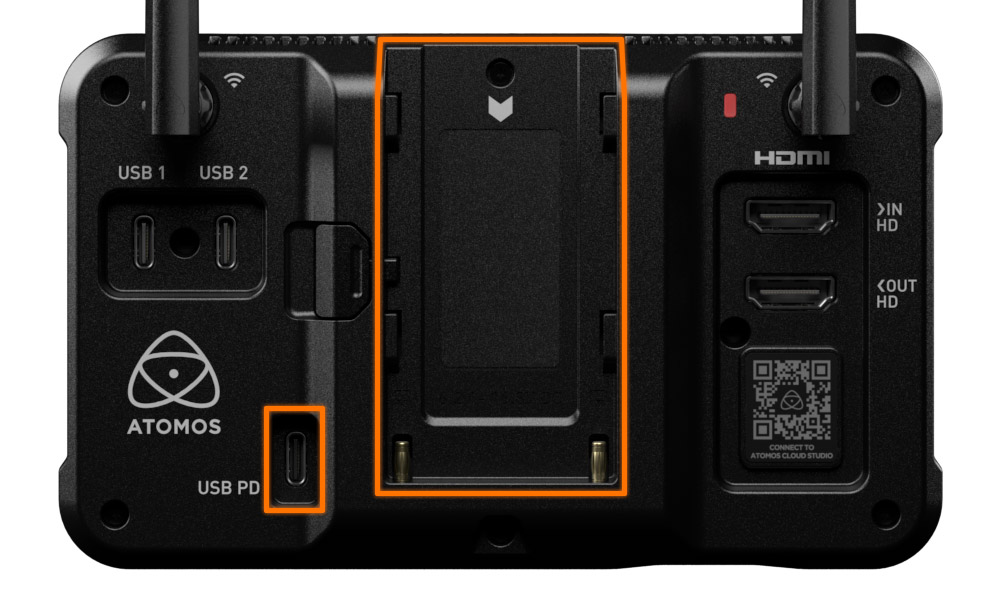 Once these requirements are met, you can turn on the ZATO CONNECT by shortly pressing the power button on the right side of the device. To power off the device again, hold the power button for ~4 seconds until the screen turns black.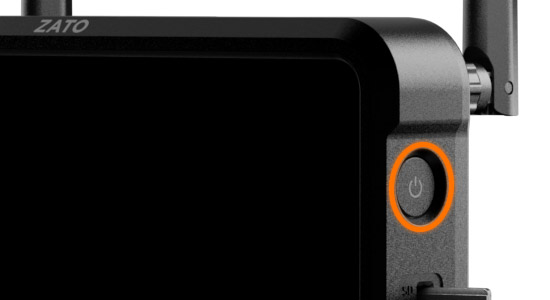 You can also configure the ZATO CONNECT for redundant powering if you connect both an NP-F/L-Series battery AND a USB PD power source to it. This way, the device will automatically switch between power sources if one of them fails to supply sufficient power.
Note: The ZATO CONNECT usually operates at ~10W during regular use, but it may draw up to 20W of power under load. Please ensure that your USB PD power source can supply at least 20W of power for reliable operation in any situation.
Note: Connecting the ZATO CONNECT to a USB power bank or adapter that doesn't meet the required power output specifications may result in the ZATO not turning on or behaving unpredictably.
Note: If the ZATO's operating voltage drops to 6.5V, it will display a warning message via a pop-up dialog, asking users to connect their device to mains power because the battery is reaching low charge levels. At 6.2V, there's one final warning that the ZATO will turn off momentarily because the attached battery is almost empty.
Note: If you already own a Ninja V/V+ you can also use the battery eliminator that comes included with those devices with the ZATO. This is particularly helpful in case you want to utilize another power adapter or run the ZATO via D-Tap (provided you own the DC-to-D-TAP cable).