The front of the ZATO CONNECT is almost entirely covered by its 5" SuperAtom IPS display.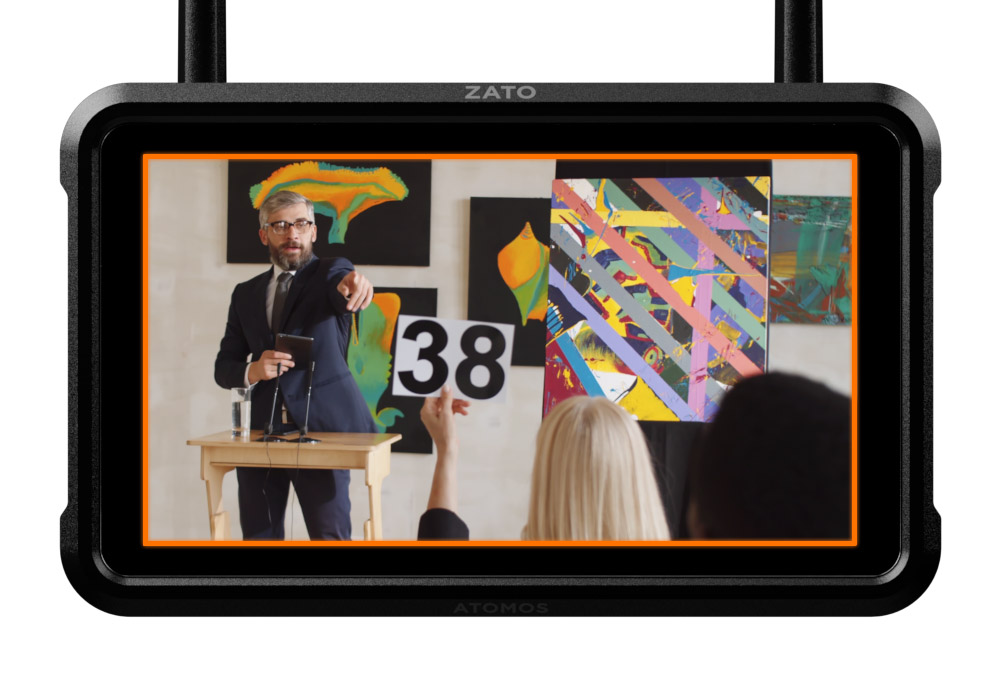 On the right side of the device, you'll find the multi-purpose Power button, as well as the ZATO CONNECT's SD Card slot.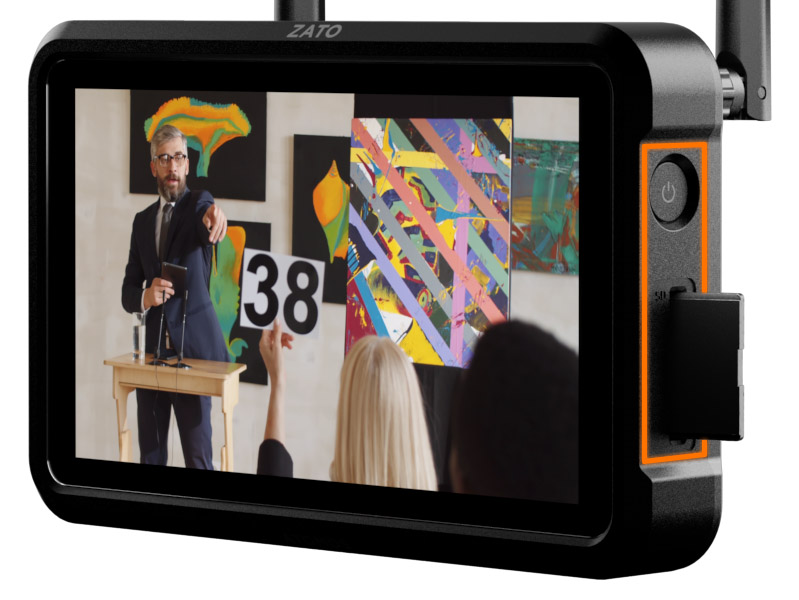 The left side of the enclosure houses the 3.5mm Mic/Line Input jack, a 3.5mm Headphone jack, and a 2.5mm Serial/LANC connector.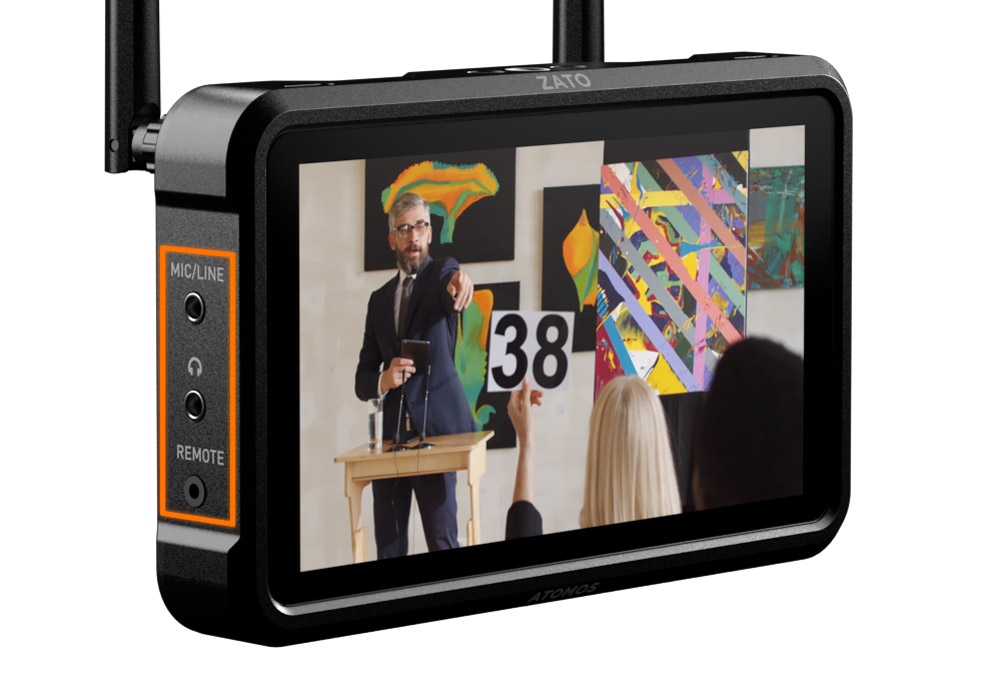 The primary I/O of the ZATO CONNECT is located at the rear of the device. It consists of two USB-C ports (USB 1 & USB 2) on the top left and two HDMI ports (Input & Output) on the top right.
Note: USB 1 acts as a USB UVC/webcam input, while USB 2 is a multi-purpose port instead. It may either be used as a USB UVC/Webcam output or a connection point for the included USB-C to Ethernet adapter.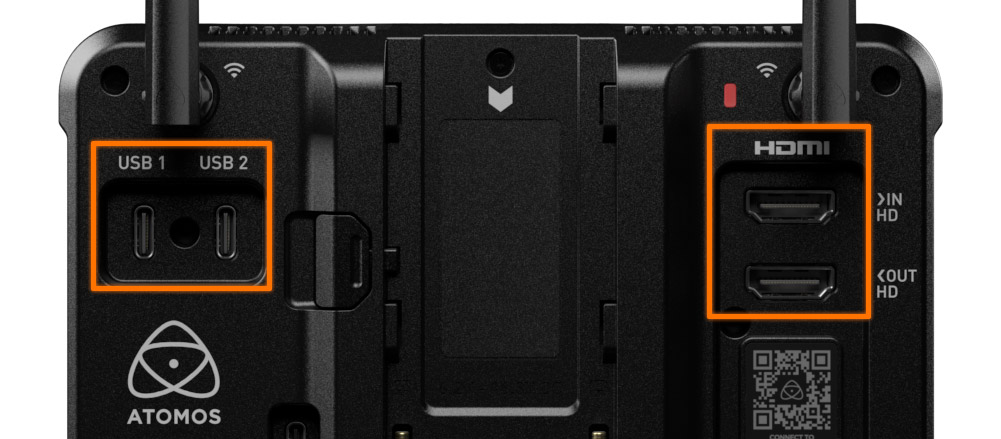 Two SMA connectors are placed along the top and are where you want to connect the included WiFi antennas to.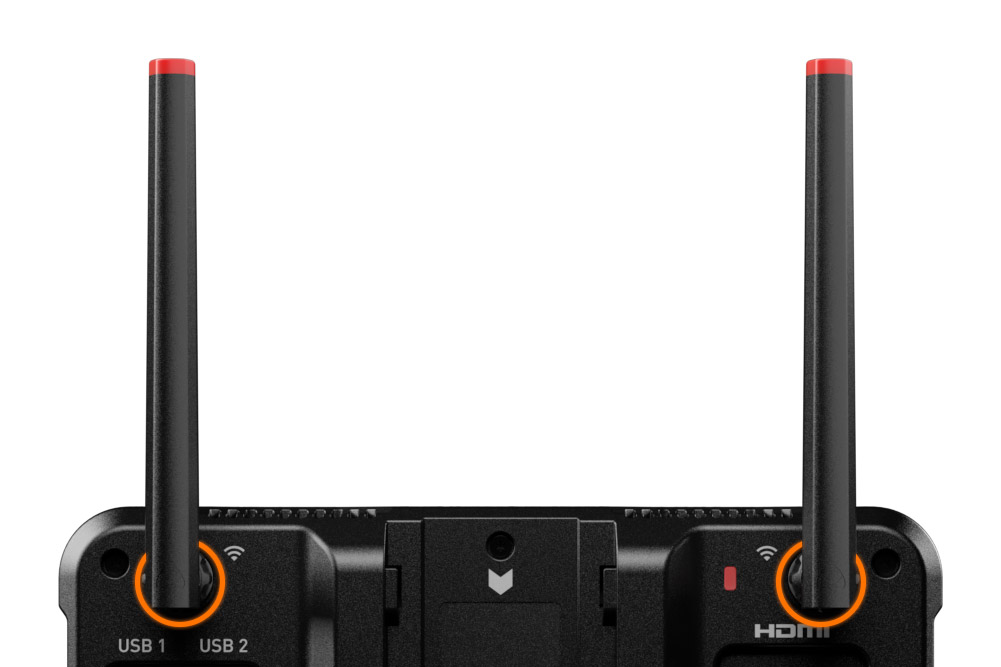 In the center, there's the NP-F/L-Series battery slot.
An additional USB-C port named USB PD is placed to the left of the battery slot. If you want to power your ZATO CONNECT via a USB PD power adapter or a power bank, this is where you'd connect those to.
Note: We recommend only using USB PD devices that can output a minimum of 20W.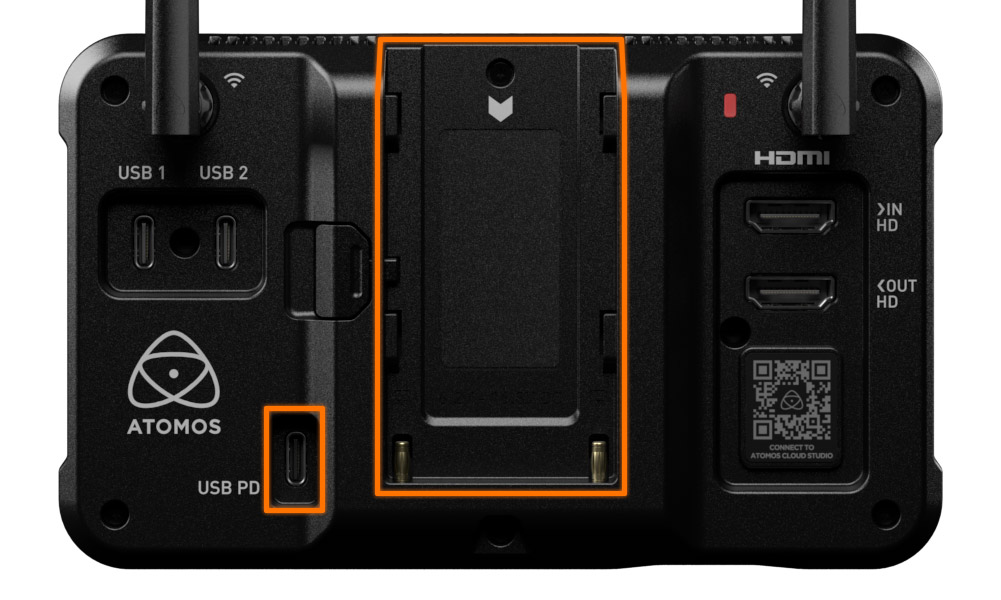 Other physical features are the device's ventilation holes along the top and bottom edges of the enclosure, which should not get obstructed or covered up during use. To provide mounting flexibility, the ZATO CONNECT includes 1/4"20 threads on the top and bottom.