Where did Audio tracks 1/2 go to?
Issue:  Recorded file with Digital Tracks 1/2 on but in the file, they show up on Tracks 3/4 and there is no audio on tracks 1/2. 
Answer:  The Audio Menu setting default has Analog Audio tracks L/R set to Recording.  If Atomos Recorders have Analog audio tracks set to ON for record (Red Buttons by Analog Audio track meters), it prioritizes the Analog tracks to channels 1/2 in the file recording and moves the Digital audio 1/2 pair tracks to pair 3/4 in the file recording.
Solution to have only Digital Audio 1/2 tracks on recorded file: Turn Off Analog L/R Tracks recording in the Audio Menu.  This way only the Digital 1/2 embedded audio tracks are recorded instead of the two Digital audio tracks plus the two Analog audio tracks which equals 4 Tracks total.
Picture below shows Digital Audio Tracks 1/2 and Analog L/R Tracks enabled for Record on Audio Menu.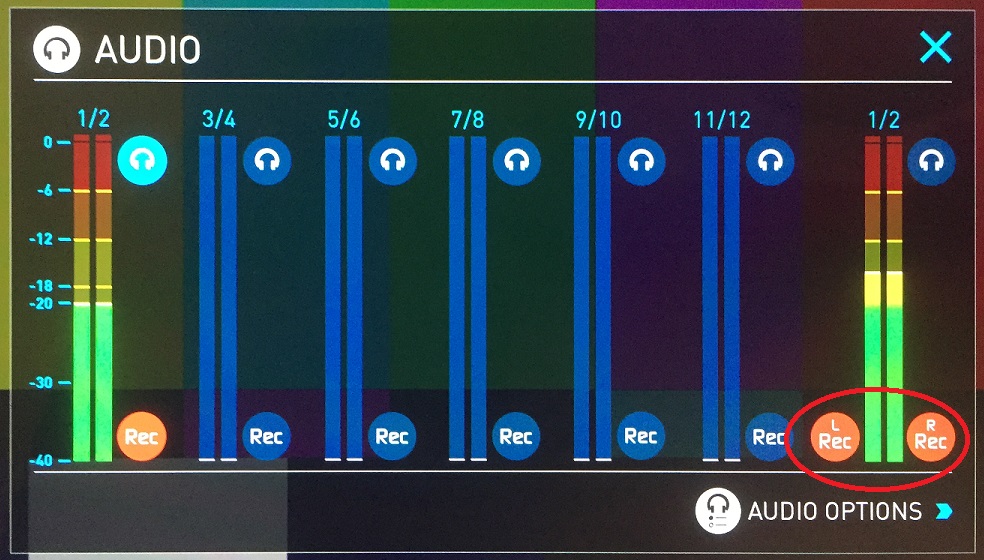 Picture below shows Digital Audio Tracks 1/2 enabled for Record and Analog L/R Tracks Disabled on Audio Menu.